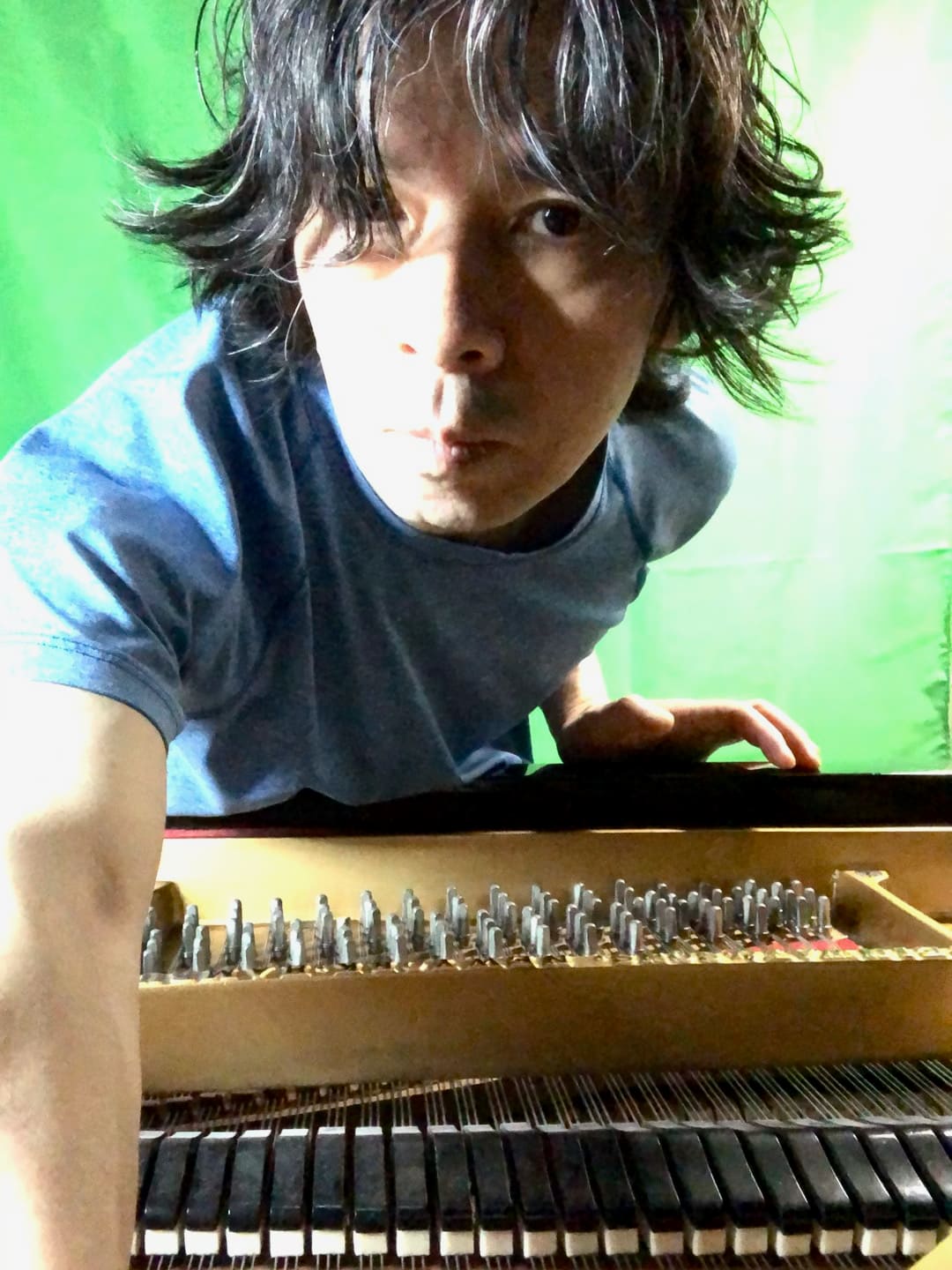 作曲、編曲、鍵盤楽器・ハーモニカ・クラリネット等の演奏など。1970年代から「金子マリとバックスバニー」「GAS」「チャクラ」「ウニタ・ミニマ」「ラブジョイ」「大友良英スペシャルビッグバンド」「三橋美香子と蒙古斑」「くじら」「先カンブリアクラリネット四重奏団」ピアノ・デュオ 「88 keys x2」など数多くのバンド・ユニットに参加。如月小春、渡辺えり、演劇ユニット「LABO!」等の演劇、『かもめ食堂』 『クヒオ大佐』 『桐島、部活やめるってよ』等の映画の音楽、CMの音楽等も手がける。最新アルバムに『Abstract Seasons 抽象の季節』。
Composer, arranger, performer of keyboards, harmonica, clarinet, etc. Since the 1970s, he participated in numerous bands and units including "Kaneko Mari and Bux Bunny", "GAS", "Chakra", "Unita Minima", "Lovejoy", "Otomo Yoshihide Special Big Band", "Mihashi Mikako and Mokohan", "Qujila", "Pre-Cambria Clarinet Quartet", piano duo "88 keys x2". He has also worked in theatre for playwright and director Kisaragi Koharu, Watanabe Eri and theatre unit 'LABO!', as well as music for films such as 'Kamome Shokudo', 'The Wonderful World of Captain Kuhio' and 'The Kirishima Thing' and music for commercials. His latest album is 'Abstract Seasons'.
ご連絡はこちらのフォームからどうぞ。Please use this form to contact me.
This site is protected by reCAPTCHA and the Google Privacy Policy and Terms of Service apply.